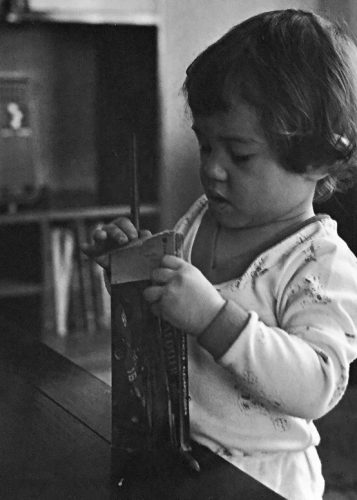 Hello! My name is Liza Ferneyhough (Lie-zuh Fur-nee-how), and I'm an illustrator living in San Francisco by way of Malaysia, England, Silicon Valley, and Austin, TX. I was born in Kuala Lumpur, and grew up mostly in California, the oldest of four kids in a family with passports from three different countries. I love drawing locales both far and near, multicultural and multiracial girls, food, plants, letterforms, fairytales, bugs, and other assorted beasties and natural oddities.
Nana, Nenek, and Nina, my debut picture book as an author/illustrator, will be published by Dial Books for Young Readers in 2022.
For book inquiries, please contact my literary agent Kurestin Armada (kurestin@rootliterary.com) at Root Literary. I'm especially interested in hearing about picture book projects or books on the topics of food, travel, or natural history. I'm not available for personal commissions at this time. You'll find prints of my work for sale at INPRNT.com.
For all other questions, please write to me at liza@stellarbaby.com.
press, etc.
Nana, Nenek, and Nina announcement
Women's Work interview in New Moon Girls magazine
Women Who Draw directory
ICON8 Work + Play show at Land Gallery in Portland
Tumblewords in the Austin Chronicle
Gocco Q&A with Share Some Candy
The Soup Peddler's Slow & Difficult Soups in Food & Wine