December 8th, 2016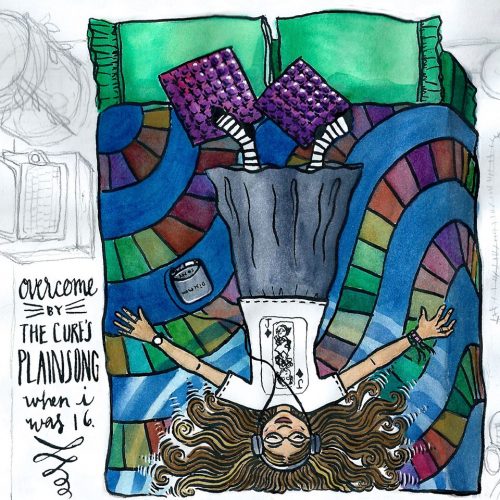 A sketch about listening to the Cure's Plainsong when I was 16. Sometimes you hear a song and it overcomes you and you have to hang on while the earth spins.
Filed under
90s youth, life drorings, life of liza, sketchbook
|
Comments Off

on plainsong
August 1st, 2014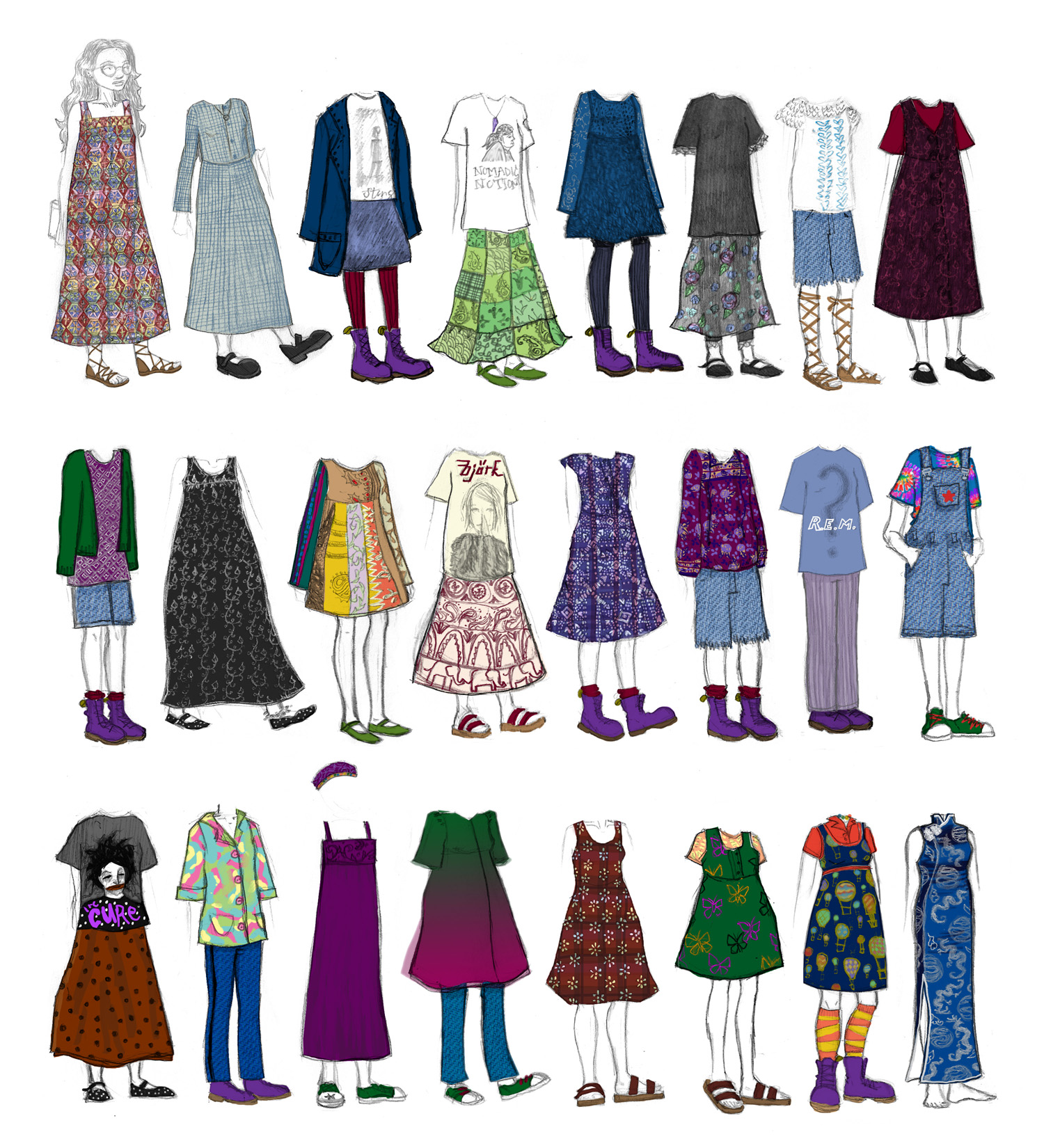 i attended high school with great sartorial exuberance. i've been working on this here and there for the past few months when i got stuck on other things (fantastic wacom tablet practice! i'm not afraid of it anymore). now what will i do to procrastinate?
Filed under
90s youth, life of liza, sketchbook
|
Comments Off

on my 90s frocks