October 24th, 2018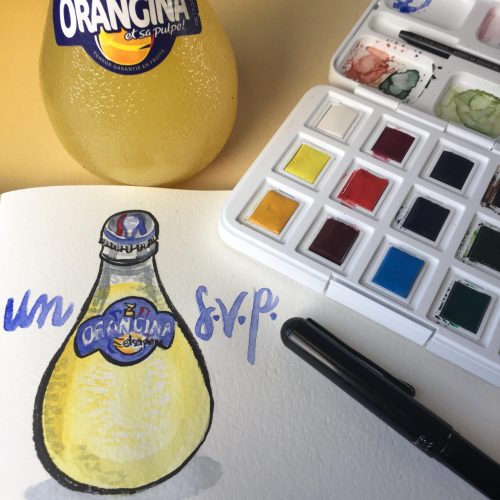 In first year French, Madame Gabet taught us how to order an Orangina. But what was an Orangina? Was it better than Fanta? It was so French and mysterious. On a layover in Calgary the summer after freshman year, my family stopped at the resort in Banff and had lunch on the expansive terrace overlooking the Canadian wilderness. And oh mon dieu, there it was on the menu, Orangina!! The moment I had been trained for arrived. With rapture, I said to the English-speaking Canadian waiter, "Un Orangina, s'il vous plaît." It was delightful. Ever since then, even though I don't like soda anymore, I can't help but ask for an Orangina s.v.p. in Francophone countries. And it is still delightful.
Filed under
90s youth, food, life of liza, travel
|
Comments Off

on notes from france: orangina
December 8th, 2016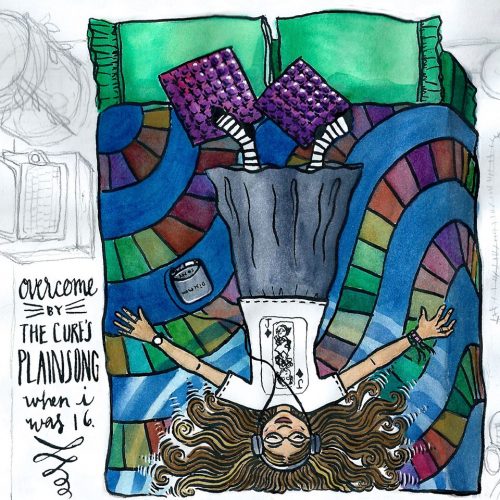 A sketch about listening to the Cure's Plainsong when I was 16. Sometimes you hear a song and it overcomes you and you have to hang on while the earth spins.
Filed under
90s youth, life drorings, life of liza, sketchbook
|
Comments Off

on plainsong
August 1st, 2014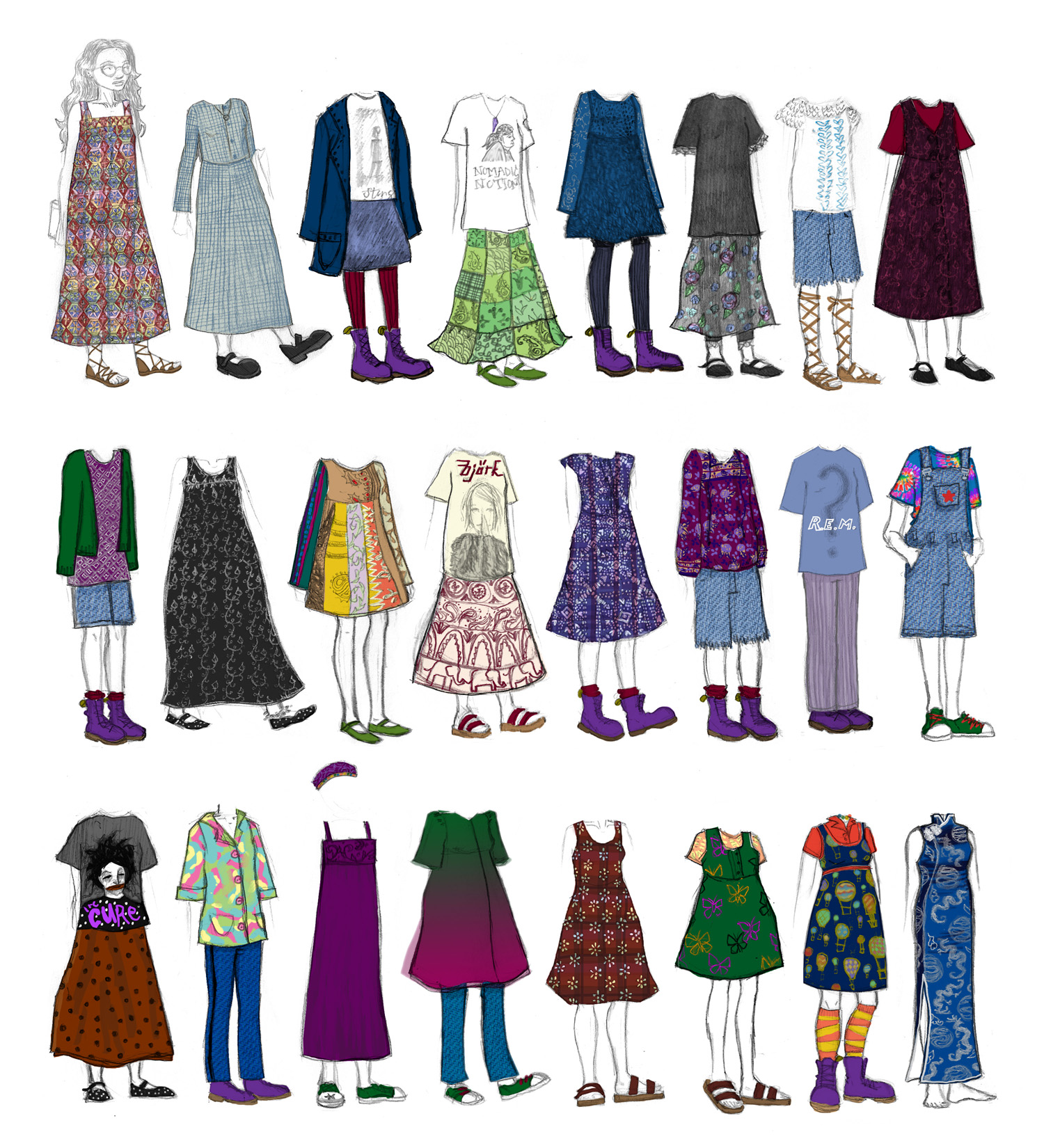 i attended high school with great sartorial exuberance. i've been working on this here and there for the past few months when i got stuck on other things (fantastic wacom tablet practice! i'm not afraid of it anymore). now what will i do to procrastinate?
Filed under
90s youth, life of liza, sketchbook
|
Comments Off

on my 90s frocks