May 29th, 2017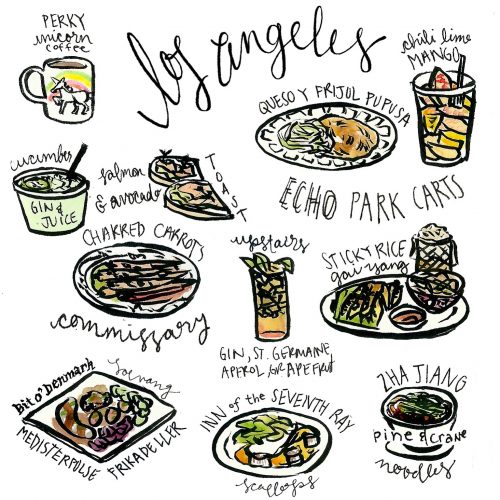 A quick sketch of some of the things we ate on a recent trip to Los Angeles. There were some lovely dinners out but I think I liked having pupusas and chili mangoes in the park best.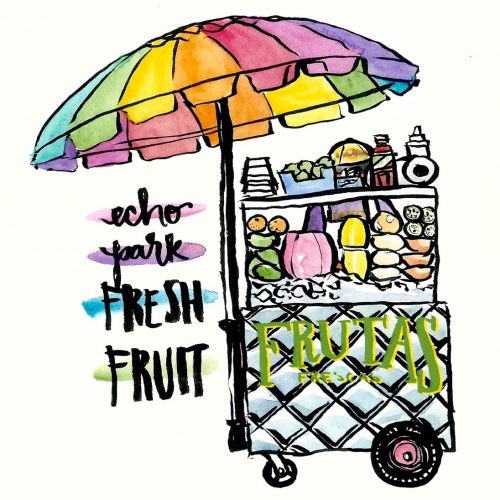 Filed under
food, travel
|
Comments Off

on eating around los angeles
May 18th, 2017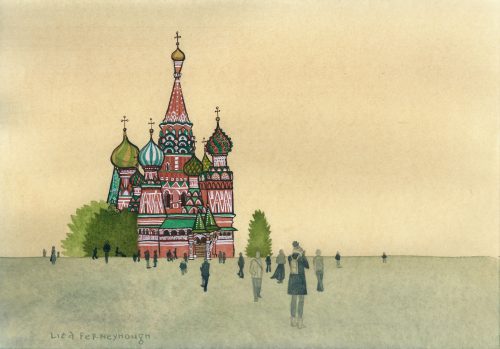 I've been working on this for a while in fits and starts and finished a couple days ago. Comical timing, no? It doesn't mean anything!…OR DOES IT (From a photo of St. Basil's Cathedral in Moscow by my friend Janie.
Filed under
tea painting, travel
|
Comments Off

on st. basil's cathedral, moscow
April 14th, 2017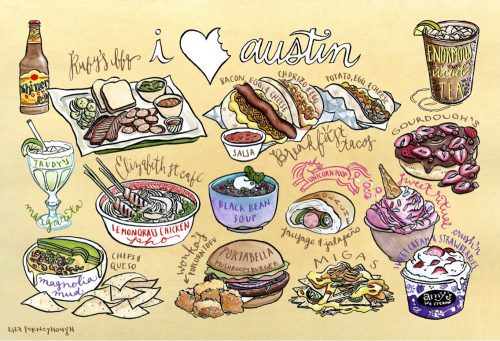 Some classic Austin eats (my first hippie food: a portabella mushroom burger at Martin Brothers :D) mixed in with some new favorites. Prints are available on INPRNT.
Filed under
food, travel
|
Comments Off

on eating around austin